Within a spur of the moment notice Anthony Marchione and I found out that we may attend this year's Motor Town Classic. Big thanks to Wake Schepman for driving us there and this is what footage we left with, enjoy! – Brent Scherer.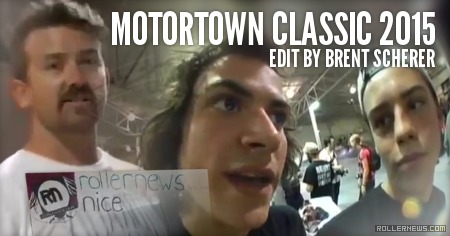 Featuring Anthony Marchione, Wake Schepman, Brent Scherer, Eric Miller, Sam DeAngelis, Jimmy Hake, Alex Broskow, Kevin Lapierre & Montre Livingston.
Motortown Classic 2015, More Media: Edit by Valo | Vibralux | Hawke Trackler | Vince Zywczak | Clips of Kevin Lapierre + Results.

Support Rollernews:
make your purchases on
Amazon via this link
. Thanks!
Tags: anthony marchione, brent scherer, motor town classic, motor town classic 2015, wake schepman