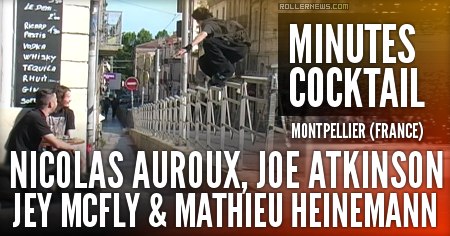 Blading video split in 4 little parts from collected footage in Montpellier (France) by the homies who took a little visit here. – Jey Mcfly.
Soundtrack
Intro: Peace of mind – Blue cheer
Nicolas Auroux: Peaches – Rub
Joe Atkinson: Birdy namnam – Violons
Jey Mcfly: Trouble – R.i.p
Mathieu Heinemann: Frijid Pink – House of the rising sun

Support Rollernews:
make your purchases on
Amazon via this link
. Thanks!
Tags: france, jey mcfly, joe atkinson, mathieu heinemann, montpellier, nicolas auroux