In february 2016 we released Seis de Bastos. Now, a year later we're uploading the video a section per week. If you haven't seen the full length you can still get it on Sellfy.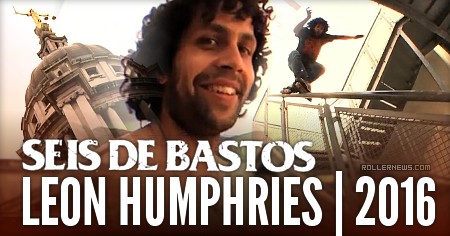 Seis de Bastos: shot during 2 years across Spain, Denmark, England, Sweden and Norway. A 73 minutes flick. Shot by Marc Moreno, Chris Dafick, Adria Saa and Seba Seufferheld. Edited by Marc Moreno.
Music: Bardo Pond – The creator has a master plan # Siena Root – Bairagi.
Seis de Bastos, More Media: Intro | B-Roll.

Support Rollernews:
make your purchases on
Amazon via this link
. Thanks!
Tags: leon humphries, seis de bastos