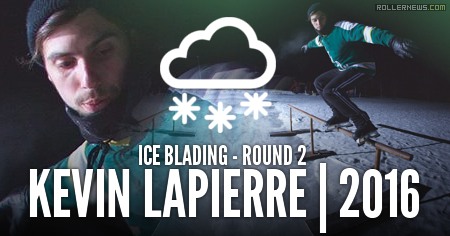 Kevin Lapierre testing the new ice blading frame with a groove made by Jean-Denis Caron. Filmed & edited by Yan Lecomte.
Photo courtesy of Kevin Lapierre.
Aggressive Ice Skates: Prototypes by Jean-Denis Caron
Ground control frames used as reference (larger picture).
Previously: Kevin Lapierre: Ice Blading (2014) Round 1.

Support Rollernews:
make your purchases on
Amazon via this link
. Thanks!