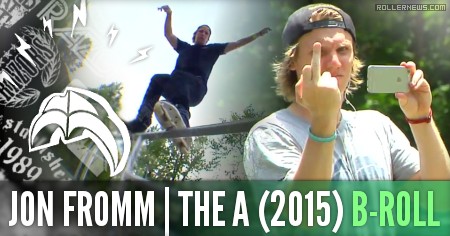 Jon Fromm recently moved to "The A" for a new job he got. I didn't know Jon that well before he moved here needless to say, we've become real good friends and this is all the b-roll we got filming for his latest razors edit! – Brandon Andersen.
Previously: Jon Fromm | The A (2015) by Brandon Andersen.

Support Rollernews:
make your purchases on
Amazon via this link
. Thanks!
Tags: atlanta, brandon andersen, jon fromm