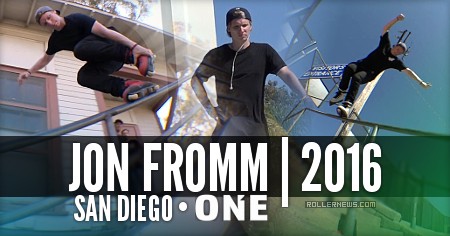 Have you met Jon Fromm? If so, you probably remember. Either because of the tricks he showed you while blading or because of the good times you shared while enjoying blade life. And truthfully the odds are pretty good, because this dude gets around, as you'll read about soon. Full interview on Oneblademag.com.
Cover photo by Macgowan.

Support Rollernews:
make your purchases on
Amazon via this link
. Thanks!
Tags: california, jon fromm, san diego