Filmed & edited by Matt Oz @ Modern Skate and Surf Royal Oak. Dedicated to our fellow blader Brett Urbas.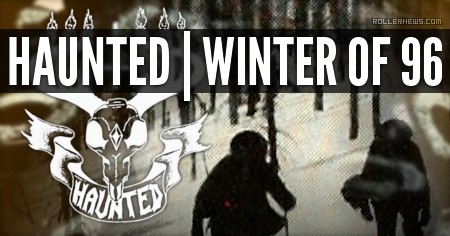 Featuring Brian Weis, Andrew Kouts, Charlie Sparx, Paris, Luke Naylor, Ryan Cza, Jake Cawley, Adam Flava, Don Bambrick, Layne Weatherford, Matt Oz, Ed Gilley, Rugburn, Randy Molina, K2 Alex, Mike Blair, James Fisher, Spgetuhoh, Tom Jenkins, Stephen Durasa, Bronson Alejos, Zeb & Dylan Shippey.
Music: Superdrag – Destination Ursa Major.
Visit Hauntedwheelco.com.

Support Rollernews:
make your purchases on
Amazon via this link
. Thanks!
Tags: haunted