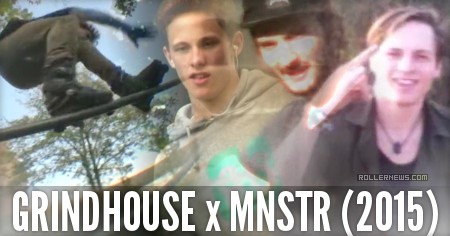 This new MNSTR piece focuses on the Grindhouse riders that live in or visited Munster within the last few monthes. Some footage was done already in 2014, the rest is filmed through spring 2015. Nightclips filmed during the cold winternights or early evenings during january and february.
Featuring Patrick Smith, Jo Zenk, Benni Petry, Deniz Baethke, Timm Kittlitz & Jan Ebbert. Filmed by Jo Zenk & Patrick Smith, edited by Jo Zenk. Music: Dead rabbits.

Support Rollernews:
make your purchases on
Amazon via this link
. Thanks!
Tags: deniz baethke, germany, grindhouse, jan ebbert, jo zenk, mnstr blade