Footage Tape Episode 4 (Sellfy): Wine Tour.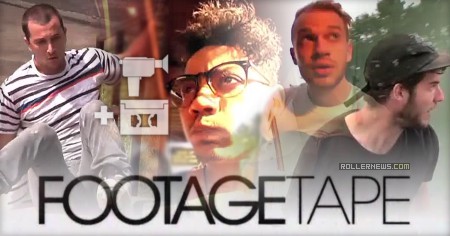 Venturing into an area not known for skating or hedonism, the North Georgia Mountains and wine region is a lush, visually stunning paradise just a mere 2 hours from downtown Atlanta. We decided to take the boys up there for a little tour, some wine tastings, and a whole lot of mountain blading. Cheers.
Featuring: Chris Smith, David Sizemore, Julian Bah, Adam Bazydlo, Thomas Martin, Philip Moore, Jamie Olmstead, and Kevin Dowling.
FootageTape: More Media
Episode 1 | Episode 2 | Episode 3 | Episode 4 | 5 on it Serie.

Support Rollernews:
make your purchases on
Amazon via this link
. Thanks!
Tags: adam bazydlo, chris smith, david sizemore, footagetape, footagetape ep4, julian bah