Hightlights by Nikita Ivanov. Edited from the original livestream replay (82 minutes).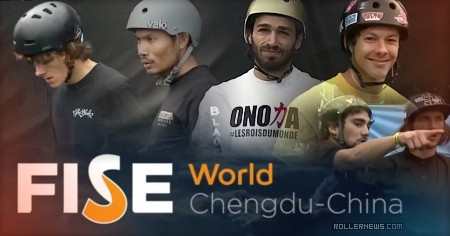 More Media: Julien Cudot @ FISE World Chengdu-China (2016): Semi Finals (Roller, Freestyle Park Pro) | First Place + Results
The Pro Park finals will be broadcasted live on Youtube, you can check the schedule here with a video player.
FISE World Chengdu-China, Time Machine: 2016 | 2015 | 2014.

Support Rollernews:
make your purchases on
Amazon via this link
. Thanks!
Tags: adrien anne, fise world china 2016 chengdu, fise world china chengdu, joe atkinson, julien cudot, roman abrate, stephane alfano