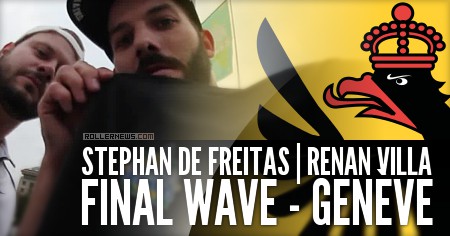 Featuring, filmed & edited by Renan Villa and Stephan De Freitas. Song written by Dastereo and Adam "Twenny" Sheffield. Composition recorded at South Street. Drums recorded at Stickman Studios. Assembly in Studio Das.
Previously: Trick of the day: Stephan De Freitas (2015).
Double Frontflip 180. Best Trick at the NL Contest 2015 (Strasbourg, France).

Support Rollernews:
make your purchases on
Amazon via this link
. Thanks!
Tags: geneva, stephan de freitas, switzerland