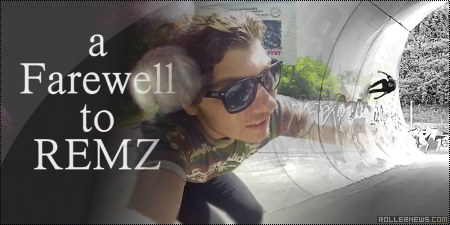 After more then 10 years of skating the infamous freedom-of-feet concept, I decided now its time for me to move on and say good bye to my former sponsor Remz! Thank you Kato for a great ride! – Dominik Wagner.
Shout out to the homies for filming: Richie Eisler, Worapoj Boonim, Chris Koll, Josh Glowicki, Mathias von Gostomski, Kare Lindberg, Pietro Firrincieli and Fredrik Anderson. Filmed in Bankok, Koh Phangan, Copenhagen, Berlin, Oslo and Barcelona.

Support Rollernews:
make your purchases on
Amazon via this link
. Thanks!
Tags: dominik wagner, remz