2009 Repost + video rehost by Oli Benet.

Jeff Dalnas and Billy O'Neill are the first to arrive in Barcelona and despite no sleep on the plane and jet lag they show professionalism and drive and churn out clips right from the GO, with Matty Watky documenting on film and Adam Kola shooting the proof they were here.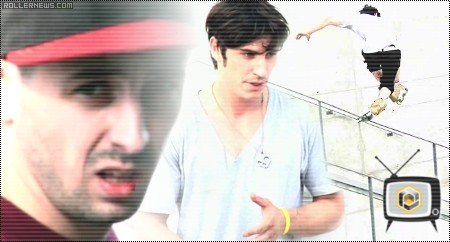 Great weather and great spirits, we are only still in Barcelona because Ben Schwab's flight was cancelled and he has been stuck in limbo for two days, but at last we are all here now and today we set off to Montipelli as Matty Watky says, or Montpellier as the rest of us know it.

Enjoy this edit Matty spent his night putting together. All this was filmed in a couple of hours or less!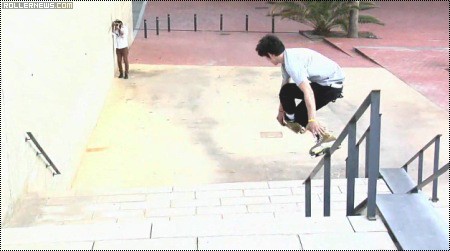 Music: La Roux – In For The Kill (Skream Remix). Post on Facebook.
Conference Euro Tour: In for the kill (2009)
Day 1 | Day 5 | Day 6-7 | Uk Stop. Thanks Oli Benet.

Support Rollernews:
make your purchases on
Amazon via this link
. Thanks!
Tags: barcelona, billy oneil, ctv in for the kill, jeff dalnas, matty watky, spain, the conference