Filmed & edited by Luana Goncalves.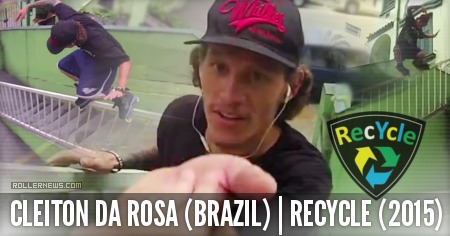 Recycle is producing skates with used parts.
Check some of their work in the forums | on Facebook.
Music: Aesop Rock – Racing Stripes.
Previously: Cleiton da Rosa (Brazil): 2014 Edit by Luana Goncalves.

Support Rollernews:
make your purchases on
Amazon via this link
. Thanks!
Tags: brazil, cleiton da rosa, luana goncalves