Monday, December 2nd, 2013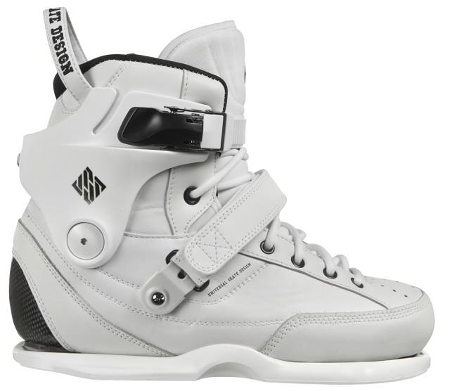 The 2014 USD Carbon 3 boots are all White and ready to customize with frames, wheels and bearings of your choice.

This new Carbon III from USD is a softboot hybrid with a newly designed skin. So you'll notice some tweaks to the lines and stitching if comparing to other Carbons. The buckle receptor is improved upon from the old but just like the Carbon 2, the Carbon 3 is designed to be light and durable.

The PU Cuff gives support and flexibility. The V-Cut is created with an exclusive mold to match the lining of the skate for improved flex. This gives a better heel lock and makes it less likely to tear on you.

The Carbon 3 has a unique one-piece tongue design that is incredibly comfortable and flexible.

The Carbon 3 Boots feature a rigid carbon fiber internal structure that provides superior support where you need it and well though out 'flex zones' where you don't.

5 Year Guarantee against any defects of the Carbon Shell, not including damage from wear and tear.