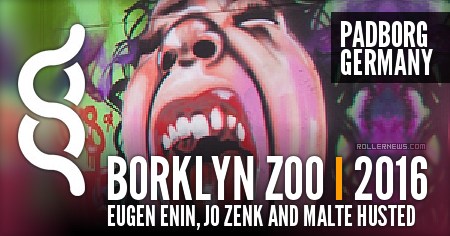 For our first indoor park session of this year, we joined the Buja Jam in the Street Sport Park in Padborg (Facebook). The event was amazing and Eugen, Jo and Malte filmed some clips for this video.
Riders: Eugen Enin, Jo Zenk and Malte Husted.

Support Rollernews:
make your purchases on
Amazon via this link
. Thanks!
Tags: borklyn zoo, eugen enin, germany, jo zenk, malte husted