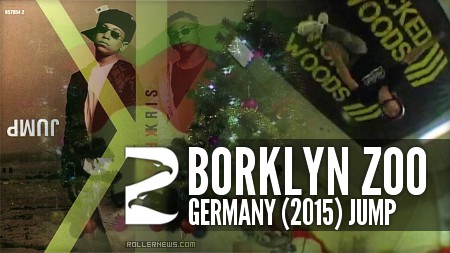 Warning! The Following video features (almost) no grinds. Accordingly, Borklynzoo and the producers must insist that no one attempt to recreate of re-enact any stunt or activity performed on the video.
Riders: Eugen Enin, Joao Goncalves, Jo Zenk, Deniz Baethke and Rafael Kosiarski.
Previously: Borklyn Zoo (Germany): Abfall (2015).

Support Rollernews:
make your purchases on
Amazon via this link
. Thanks!
Tags: borklyn zoo