From the rollerblading archives. The first full length rollerblading video from Zach Flugum. Completion Date: December 25, 2001.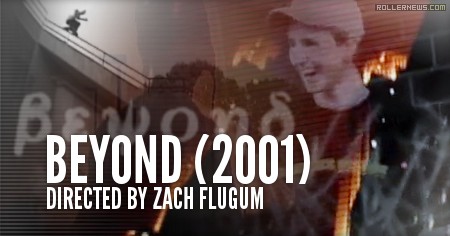 Sections (in order of appearance): Blake O'Brien, Kevin Yee, Anders Carlson-Wee, Kai Carlson-Wee, Slow Motion, Matt Jorgensen & Nick Brendan, Chris Farmer (22:45 | section).
Beyond features the SNF crew from Minnesota. Other notable bladers include Jeph Howard, Shane McClay, Mike French, Billy Lannom, Scott Martin, Aaron Peterson, Ben Weis, John Glynn and many more.

Support Rollernews:
make your purchases on
Amazon via this link
. Thanks!
Tags: chris farmer, full video, zach flugum