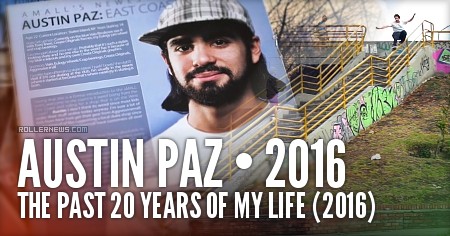 Since I was 8 years old I have photos and videos documenting my life from 1996 to 2016. This is a tribute video to those past 20 years. – Austin Paz.
Music: Joakim Karud – Butterfly (Feat. Jeff Kaale) and Johnny Rock – Four Leaf Clover.
Visit Austinpaz.com/blog.

Support Rollernews:
make your purchases on
Amazon via this link
. Thanks!
Tags: austin paz