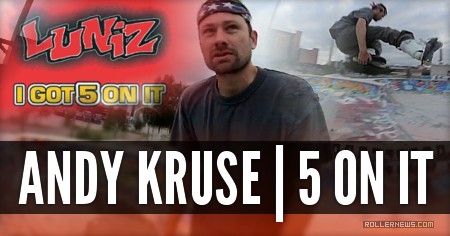 Long ago Kevin Dowling did a 5 trick edit of Tom Hyser for Footage Tape. When Andy Kruse saw that he wanted to film his tricks as a reply. Kevin got involved to other projects so he never had opportunity to finnish Andys. Well years later the clips finally see daylight. Enjoy Andy Kruse – 5 on it. – Konsta Kortteinen.
Music: The Luniz – I Got 5 On It.

Support Rollernews:
make your purchases on
Amazon via this link
. Thanks!
Tags: andy kruse, konsta kortteinen, og