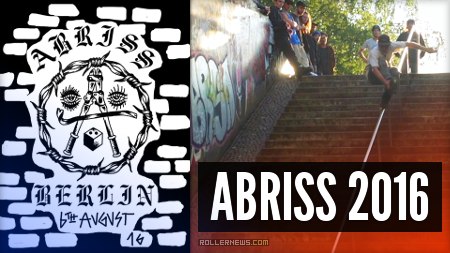 Small round-up of Berlin street contest Abriss that took place for the second time on 6th of August, 2016. Filmed by Karsten Boysen & Dominik Hammer.
Results
Jo Zenk
Evert Lubja
Martin Krutina
Photo Gallery of the event by Jan Thomas Will.
Facebook, no login required.

Support Rollernews:
make your purchases on
Amazon via this link
. Thanks!
Tags: abriss, benjamin buettner, berlin, germany