Video from the 2015 Mile High Battle skating competition in Denver Colorado. This was the 16th year of the MHB and it was a great battle! Winner: Nolan Wojciechowski. Best Trick: Jarrod Banning (full results).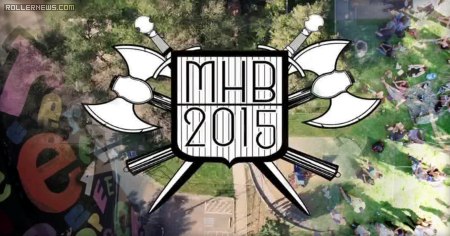 We were mostly on the west side of Denver for all three spots and luckily only had to deal with the police at the 1st spot! It was smooth sailing at the 2nd and third spot and we were treated to a great battle!

This year we combined forces with Blake Taylor from The Pow-Wow Pro/Am from Florida and Ben Weis from The Truck Stop to create some DIY obstacles to make the final spot very interesting!

Music: [Spot 1]: Virtue, [Spot 2]: Six Shooter – Shoot Out, [Spot 3]: Tin Horn Prayer – Fire In The Jailhouse.

Support Rollernews:
make your purchases on
Amazon via this link
. Thanks!
Tags: luke bender, mile high battle