Thursday, January 16th, 2014
Between the Mind the Gap shows we found some time to go to a nice outdoor skatepark in Zurich which was close to the event.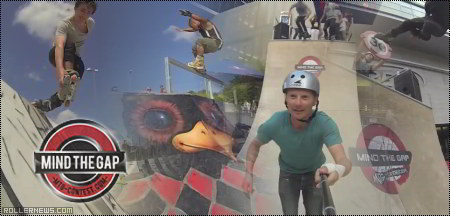 Event photographer Dominic Swagemakers found some time to put his skates on this sunny session together with Jan Hoogtijeling, Dick Heerkens, oldschool Rollerblade rider Dihn Thai and myself. Later that day we did our last Mind the Gap show with some crazy spins from Swiss rider Maxime Genoud.
Visit SB-events.nl | Svenboekhorst.com.