Friday, July 25th, 2014
Waterloo is an Austin, Texas based video featuring Andrew Broom, Mick Casals, Timona Kasue and Mason Richard.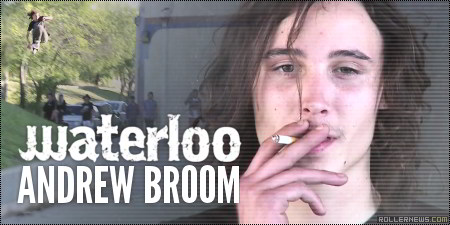 Kids like Andrew Broom are rare these days. No crutch foot, skates fakie both ways, spins both ways (in and out of tricks), kills both park & street, no arm swing.

Andrew is both technical & drops hammers, and he's all around just a great kid. If you've been living under a rock and you "have never seen an edit" of his, time to wake up. I could sit here and explain to you a million different ways why Andrew is an absolute badass, or you can just watch this section. – AM.
Music: Opossum – Cola Elixir.