Wednesday, September 2nd, 2015
No matter where you go, or what you do, there will always be that person robbed for their talents, an unsung hero. If you've ever spent some time in the Philadelphia blade scene, then chances are you know about Ed Braxton.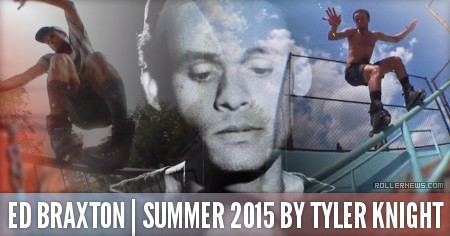 Loved by everyone he meets, Ed is a true inspiration on and off the skates. He has a drive to conquer anything in his path, and his badass, fast skating is a prime example of that. Yet, for some reason, he always stayed hidden in the shadows of Philadelphia. Good luck up there homie, New York doesn't even know what they just got hit with yet.