Wednesday, August 24th, 2016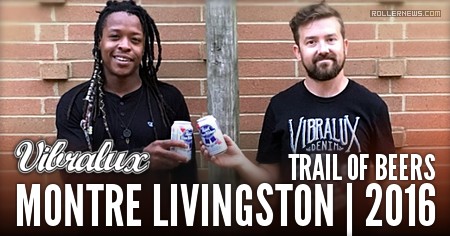 We were able to film with Montre Livingston in Charlotte, KCMO, Lawrence, Dallas, Albuquerque, and Los Angeles. Montre joined the Vibralux family last summer at the Motor Town Classic and we were excited to get to work on his new profile, The Vibralux Trail of Beers. Check out the profile and travel with Tre as he wrecks spots across the country. Video on Sellfy ($4.99).
Previously: Montre Livingston: Lilvietproductions Clips (2016).