Thursday, August 4th, 2016
2013 Repost.
Released in 2011, Ground Control GC.1 came to define a years worth of achievement from the blading community.

Featuring a strong roster of talent from the team itself and directed by Simon Mulvaney, this film documents the story of the frames beneath the feet of each of the GC team.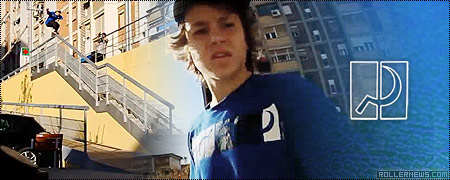 Episode 2 opens with a short montage, highlighting some of the incredible locations the film was shot in, before moving on to Nils Jansons profile, an incredible blader who in recent years has sprang from nowhere to be one of the worlds best, most respected and recognised bladers in the world!
Previously: Ground Control Film, Episode 1 (Introduction).