Wednesday, March 1st, 2017
"Do you wanna come skate Greece with all your friends?". Cayenne Project presents A new film by Karsten Boysen & Benjamin Buttner. Available now at Thecayenneproject.com.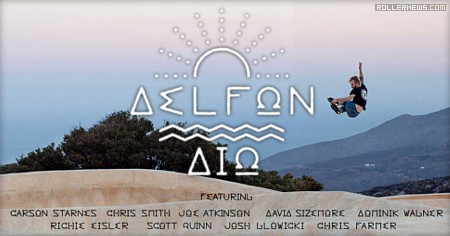 The Cayenne crew invites you all to join them on their trip to Athens! Carson Starnes, Chris Smith, David Sizemore, Richie Eisler, Scott Quinn, Josh Glowicki & Chris Farmer welcome Dominik Wagner and Joe Atkinson to the family, during what proved to be three incredible weeks of blading, traveling and kicking it with the boys!
We definitely ate a lot of tomatoes, a lot of feta cheese, and yeah, there was a lot of fucked up shit done on the blades! – Chris Farmer.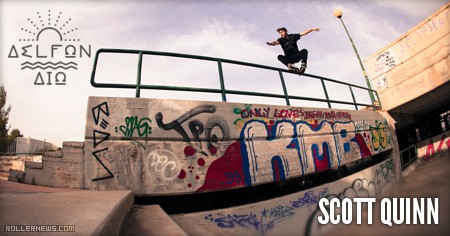 Up: Scott Quinn – Top Mistrial (larger picture). More photos on Thecayenneproject.com.