Thursday, January 29th, 2015
Shotgun Blading: A Web Series by Samuel DeAngelis. We are a couple East Coast rollerbladers that love to travel, drink beers, have laughs, and make some day edits. Join us as we tour up and down the East Coast of the USA exposing some of the best skate parks and street spots throughout!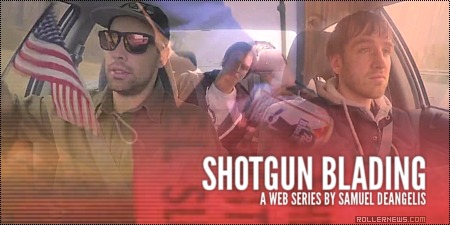 In this episode we head out to Rye Airfield in New Hampshire. Within two days at Rye we filmed 64 tricks. Here are 44 of them edited to a song.
Featuring Eric Miller, Brent Scherer, William Harvey, Garrett Meyer, Kevin LeBron, Sascha Simms and Sam DeAngelis.