Wednesday, March 10th, 2010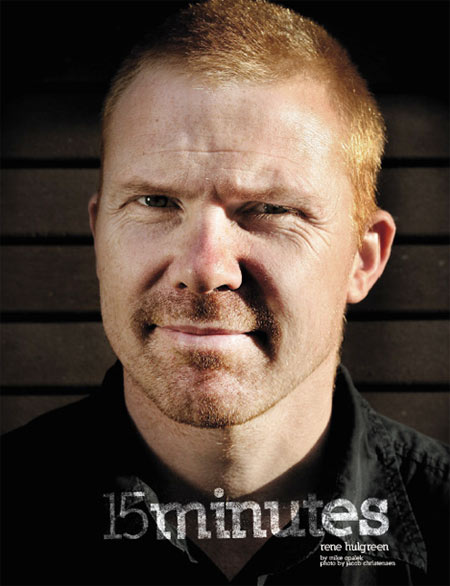 Vert skating has never been an American thing, barring Mr. Edwards' wickedness circa 1990-1994. European and Australian skaters soon dominated this field in the mid- to late '90s.

Their different styles and tricks were a refreshing change for the skate industry. One of these men was Denmark's René Hulgreen. René was a lot different from most vert skaters — he learned to skate ramps on quad skates or "roller skates," as most of you might know them.

Also, he had a distinct appearance. With his long red hair, and almost always a beer in hand, he was a straight up Nordic viking! The inventor of the viking flip, an awkward mctwist, sort of a side-flip 540, was different, amazing and refreshing.

René started skating back in 1988, and his career took him around the world, but after years of touring and traveling he has settled back in his home country and made his second favorite pastime — drinking beer — his second career. At age 39 he is a proud brewmeister and father. "Qua vos vado illic mos usquequaque exsisto beer." It's Latin… look it up!

— Mike Opalek.
Check the Full Interview of Rene Hulgreen on One.
Featuring Pics, Videos & More of the Viking.