Saturday, September 3rd, 2016
Well shit! It has been a year since we released this as a VOD. That was fast! we decided to put this up for you to enjoy. – Amir Amadi.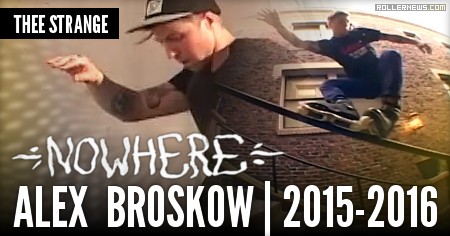 This is NOWHERE. The newest from Amir Amadi and dudes over at Thee Strange. NOWHERE features Alex Broskow. Shot on location in Portland, (Oregon) in 2015 – 2016.
Still available for purchase via sellfy ($4.99) if you desire the full quality download or just want to show some support! Cheers! Visit Theestrange.com.