Wednesday, November 16th, 2016
Compilation of these last years recording together with Gilbert Gonzalez (RIP) in the city of Malaga (Spain).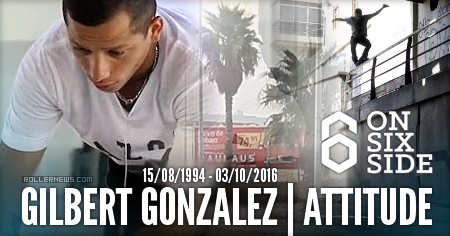 We had some good plans and a lot of spots to record during this winter. But it did not go as we expected and unfortunately Gilbert had to leave us.

There are no words to say the great energy and joy that he always had. We'll see you soon to finish the job. I love you, my friend. Rest in peace. – On6Side Films (Facebook).