Monday, March 27th, 2017
Rollerblade has opened the team archives and wondered… "What are they up to now?" In the Flashback series of interviews, we catch up with former Rollerblade team riders and creative minds that helped grow the brand. We talk about the past, present, and future. And now we Flashback with Cory Miller.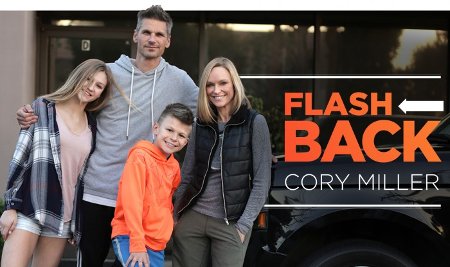 "
Cory you have been part of the Rollerblade family since the early 90s. Please tell us how your relationship with Rollerblade started?

Yes, I was into roller skating and skateboarding for the most part of the 80s and picked up a pair of Inline skates (Blades) after renting them at the beach on a brief family vacation trip to Southern California in 1990. I picked it up fast, and soon was jumping stairs and doing backflips.

I moved down to Los Angeles to get into the entertainment business when I graduated high school in 1992. Later that year Rollerblade held an audition for a "Team Rollerblade" skater to perform in dance/ stunt shows around the world to promote the brand. I was offered my first contract from Rollerblade in late 1992/1993. […]
Full Article & Photo Gallery on Rollerblade.com.