Saturday, November 5th, 2016
A fun edit featuring skating through the streets of New Orleans during the 2016 summer. Be sure to cool off after watching this with a new orleans swim (Sellfy).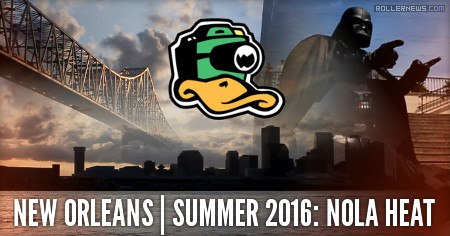 NOLABLADERS: Mike Gags, Miles Glynn, Mason Hereford, Stu Baird, Dustin Dieter, Justin Anthony, Brad Anthony, Joshua Broughton, Cody Sanders, Corey English, and Jaren Grob. Filmed and edited by Andrew Waddle.
Get your King Cake wheels on Bigcartel (59/89).