Tuesday, February 14th, 2017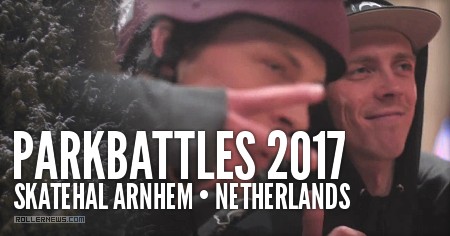 Saturday 11th of february the Park Battles took place at skatepark Arnhem. the special thing about this place is that it's a skatepark built in a church!

This edition was again a huge succes and alot of great skaters took place in this event. This is the official Dutch Blade Events edit. – Jeff Hofstede.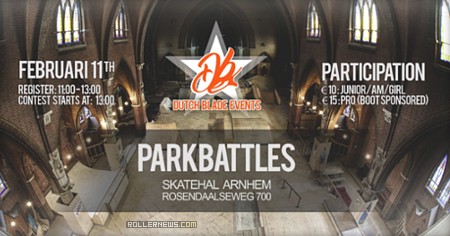 Results (full results)
Pro: Sem Croft
AM: Randy Zoller
Girls: Daries Auriane
Juniors: Stefan Selders