Monday, June 18th, 2012

John Bolino: Pro SSM Skate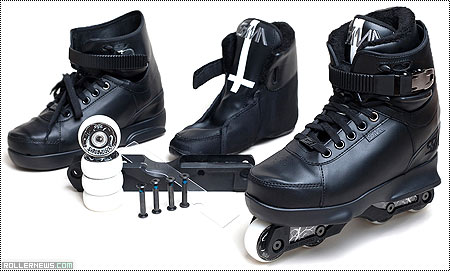 SSM is proud to release the long awaited John Bolino Pro Model skate.

Co-designed by Brian Shima and John Bolino, the skate comes complete with John's favorite SSM liner (the ones with the fur), CO frames and an exclusive Bolino insert only available on the skate, Shredweiser 56mm Steve Gasstation wheels (flat set up) and Abec 7 factory bearings.
More Pictures of the Skates on Shimamanufacturing.com.
Photos by Megen Petersen.