Friday, January 22nd, 2016
Short street piece filmed over the past 3 cold and dark months. Plenty of Jokes went on and lots of Holsten too. – Michal Pupava.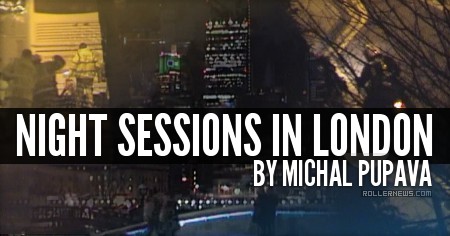 Featuring Blake Bird, Peter Bexley, Zack Debaize, James Bower, Gareth Griffiths, Joe Atkinson, Neil Ingall & Chris Brumby.
Alex Burston & Blake Bird spent 9-10 days & nights in London working on a section together, the VOD is out on Sellfy: Days & Night in London.
London Sessions by Michal Pupava: Part 1 & 2, Part 3, Part 4, Part 5.