Monday, April 21st, 2014
Too Much Love II, starring John Bolino, Brett Dasovic, Jeph Howard, Michael Garlinghouse and Chris Farmer. Filmed by Blake Cohen, edited by Brett Dasovic.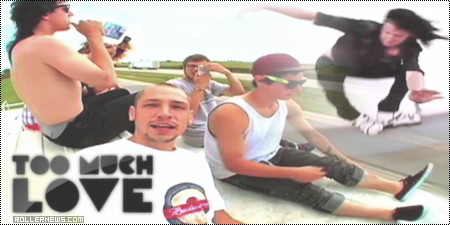 This was an edit I made before the release of the original TML2 trailer. I intended it to be something along the lines of Half online edit, Half Trailer.

However putting that much footage online while on the verge of a release is not the smartest option so I never finished it entirely. I am a fan of this little piece and love the cover of Danger Zone that I used for the music. – Brett Dasovic.
Music: Solid Gold – Danger Zone (Cover).
Too Much Love I-II: More Media.