Wednesday, June 1st, 2016
I was lucky enough to be given the opportunity to ride the Nitro Circus mega Ramp when it was in Sydney last week on there Australian Tour.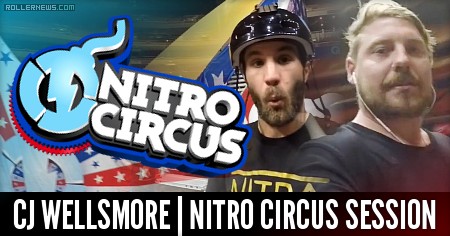 So i finished up after a full days work and headed out to the olympic park. It was definitely up there with the most incredible experiences of my life! Especially cause there is no pulling out once you drop in on the gigantic Roll before hitting the 50ft gap. ;) Good times! – CJ Wellsmore.