Tuesday, November 25th, 2014
Update: added full edit.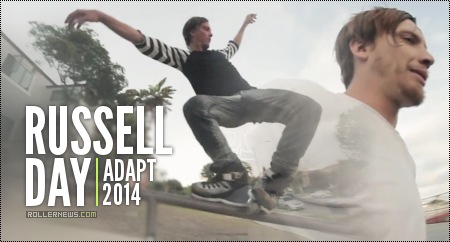 Russell Day was one of the first riders on our team to choose an Unlimited skate from us. Going with the gold and silver he made sure his skates would not go unseen in this sick edit by Max Manning. – Adaptbrand.com.
Full Edit
Teaser
Previously: Russell Day & Anthony Luna: 5 Hours In Taft.