Thursday, December 8th, 2016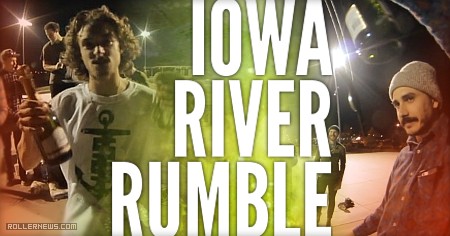 What clips I got of everyone during the contest. Thanks to Phil Austin, Bruce Bales, Aj Keane, Caleb Smith, Spencer Smith and Alex O'Brien for helping to film. Thank you Bruce Bales for making this happen. – Logan Clark.
Track: Damian Jurado – Magic Number.
2016 River Rumble Champion: Ben Forsythe.
Best Trick: Caleb Smith & Spencer Smith.
Best Style: Logan Clark.