Sunday, March 19th, 2017
Filmed by Anthony Mackie, edited by Adrian Wallace.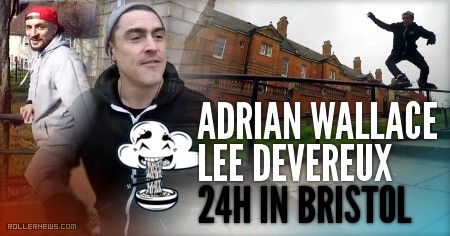 Been out and about again and this time with Lee Devereux. I decided to do a 10hr round trip from Nottingham to Bristol via Wales to pick up my brother Lee. We stayed with the legend Anthony Mackie who filmed us and took us to some sweet spots. We both were pretty beat but managed to get a edit from the 24 hours. – Adrian Wallace.