Thursday, March 17th, 2016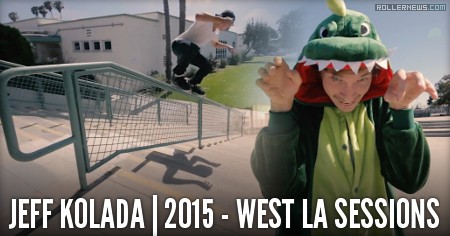 I couldn't put together a section of myself skating and not find a way to still be BEHIND the camera. This section was the culmination of over a year of skating with no real end-game, but I'm very happy with the way it came together. – Jeff Kolada. Thanks to Nick Brenden and Javier Garcia for manning the follow cams, and the rest of the West LA crew for all the fun sessions around the LA area.
Hardware: GoPro Hero3+ (custom bite mount). Canon 5DmkII. Sigma 14-24. Slopes GoPro stand.