Posts Tagged 'jayson reduta'
Thursday, February 13th, 2014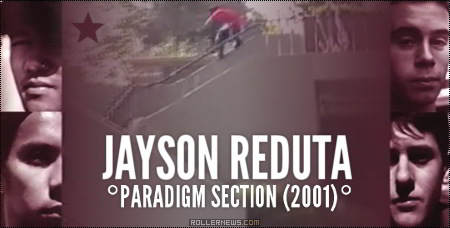 Previously: Jon Julio: Paradigm Section (2001).
Tuesday, February 17th, 2009
Still doin it in San Jose. Rob G and I went out a few days to hit up the local parks to break in his new ROLLERBLADE skates.

These skates are ill by the way if you like to roll park. He hooked me up with an old pair and I gotta say they're very fast and smooth with large frames and wheels.

Not the most stylish skate compared to the new ones out today in terms of having skins, but an OG like me still likes to see a bare hard boot shell. The soul material is awesome and slides no problem any waxed surface. Check it out yall.