Thursday, November 10th, 2016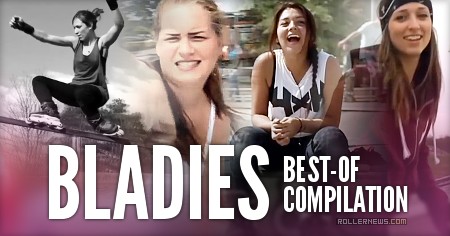 World's best "Aggressive Inline Bladies", some of the most creative and best (Until 2016). Featuring Stephanie Richer, Javiera Garrido, Margarita Melenteva, Coco Sanchez, Manon Derrien, Jacky Schrooten & Sara Vilella. Part 2 on Youtube.
Video Offline.
Music: Disparate Youth – Santigold, Horus (Hatch Remix) – Slumberjack, The World Is Yours Unofficial Lone Catalysts Remix – Nas, Bad Wings – The Glitch Mob, Rich Folks Hoax – Rodriguez, Lovin U – Stwo, Bitchcraft – Commodo, Kahn & Gantz.