Sunday, August 24th, 2014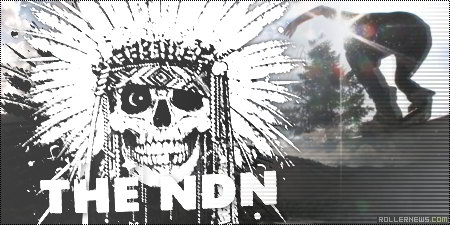 Blading at the Hailey and Ketchum skateparks in Sun Valley, Idaho. Filmed during 2014's NDN Rendezvous.
Featuring Tory Spath, Tim Jones, Erik Bill, Colton Eliason, Aaron Kasper, Jett Rennert, Tad Tregeagle, Tyler Schmidt, Phil Davidson, My dogg Javier, Mike Talecki & Chazz Clark.
Tee artwork by Jeremy Beightol. Visit Thendn.blogspot.com.