Wednesday, October 12th, 2016
Skating has always been my passion and has shaped the person I am today. It's what has allowed me to do some amazing things over the years. My friendships, relationships, and even business ventures all are a direct result of skating.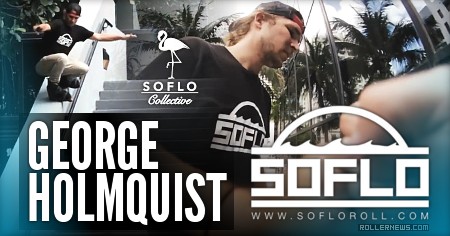 The past three years have been tough to skate as much as I'd liked to because of my Career and Newly found passion for Jetski racing. However, I still managed to go out when I could and do what I love. Skating has taken me to many different countries around the world and countless other places throughout the US. I hope you enjoy. – George Holmquist.
Footage From 2014 & 2015. Filmed by: Justin Finley. Additional Filmers: Rob Squire, Jon Fromm, Danny Mejia, Buck Wild. Music: Blonde Redhead – 23.