Monday, April 19th, 2010
One Mag posted a Lookback article (link down) about Joe Navran's F.O.R. (1998). Visit Oneblademag.com.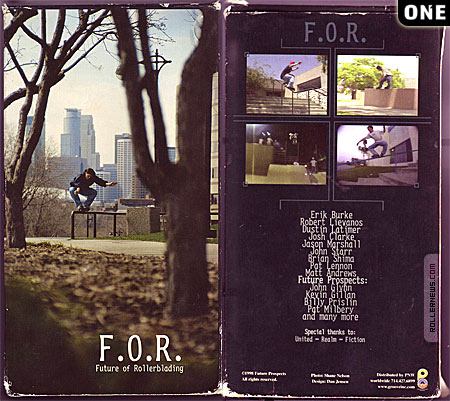 "Skating has to mature and grow, which it hasn't. It has regressed." — Beau Cottington

It has been 17 years since Joe Navran's film "The Future of Rollerblading" was released. In between every section there were interludes about our future. Some of them were quotes from skaters about their views, and some were quotes from rappers taken out of context that were pulled from the 1997 DJ Krush album "Milight." […]

Here's a look at Joe Navran's 1998 video: "Future of Rollerblading" featuring Erik Burke, Robert Lievanos, Dustin Latimer, Josh Clarke, Jason Marshall, John Starr, Brian Shima, Pat Lennen, Matt Andrews, and "Future Prospects": John Glynn, Kevin Gillan, Billy Prislin, Pat Milbery, and more… This video inspired A LOT of people to make their own blade flicks.