Wednesday, February 8th, 2012
Go faster and Higher with this revolutionary wheel! Please, don't trust us, try it! Available in 57mm/90A & 61mm/90A. Iron Wheels will be about 49 euros (80$) / 4 wheels.

Allez plus vite et plus haut avec cette roue revolutionnaire! Ne nous croyez pas sur parole, et testez la! Disponible en 57mm/90A et 61mm/90A. Nouvelle roue "Iron", 49 euros le set de 4.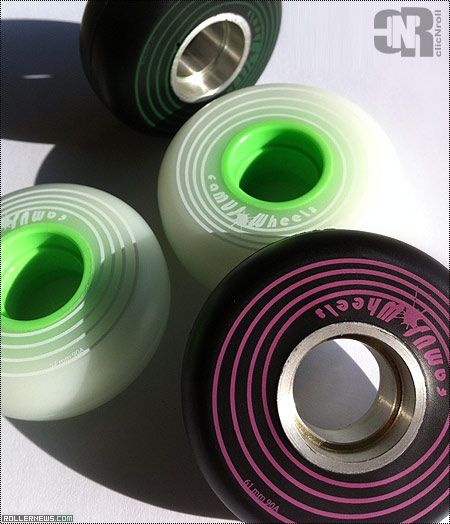 Photo: Clic-n-roll.com. Thanks Bolton.