Monday, March 28th, 2016
Rollerblading scene at 3:30. Stunts by Erik Bailey.
KOOK: noun North American informal, a crazy or eccentric person. a love story, with a twist.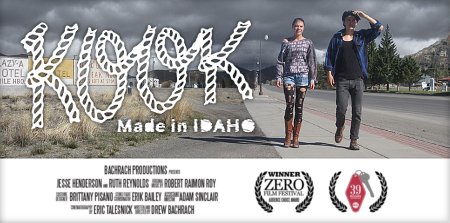 Two kids cross paths in a small town and by the end of the day find out that they are from entirely different worlds. Written and directed by Drew Bachrach. Starring: Jesse Henderson and Ruth Renolds. Cinematography by: Eric Talesnick. Assistant Director: Adam Sinclair. Costumes by: Brittany Pisano. Original music by: Dream Panther, Robert Raimon Roy, Travis Shettel, Sean Foye, Sven Barth & Youth Lagoon. Shot with the Cannon C300 with a mix of Cannon and Zeiss prime lenses.
Behind the scenes
This is the production log from KOOK the movie. Shot over 3 days in Southern Idaho.